6 in 10 Newborns Continue To Face Delayed Breastfeeding in India
Fewer newborns were breastfed in the first hour in 2019-21, as compared to 2015-16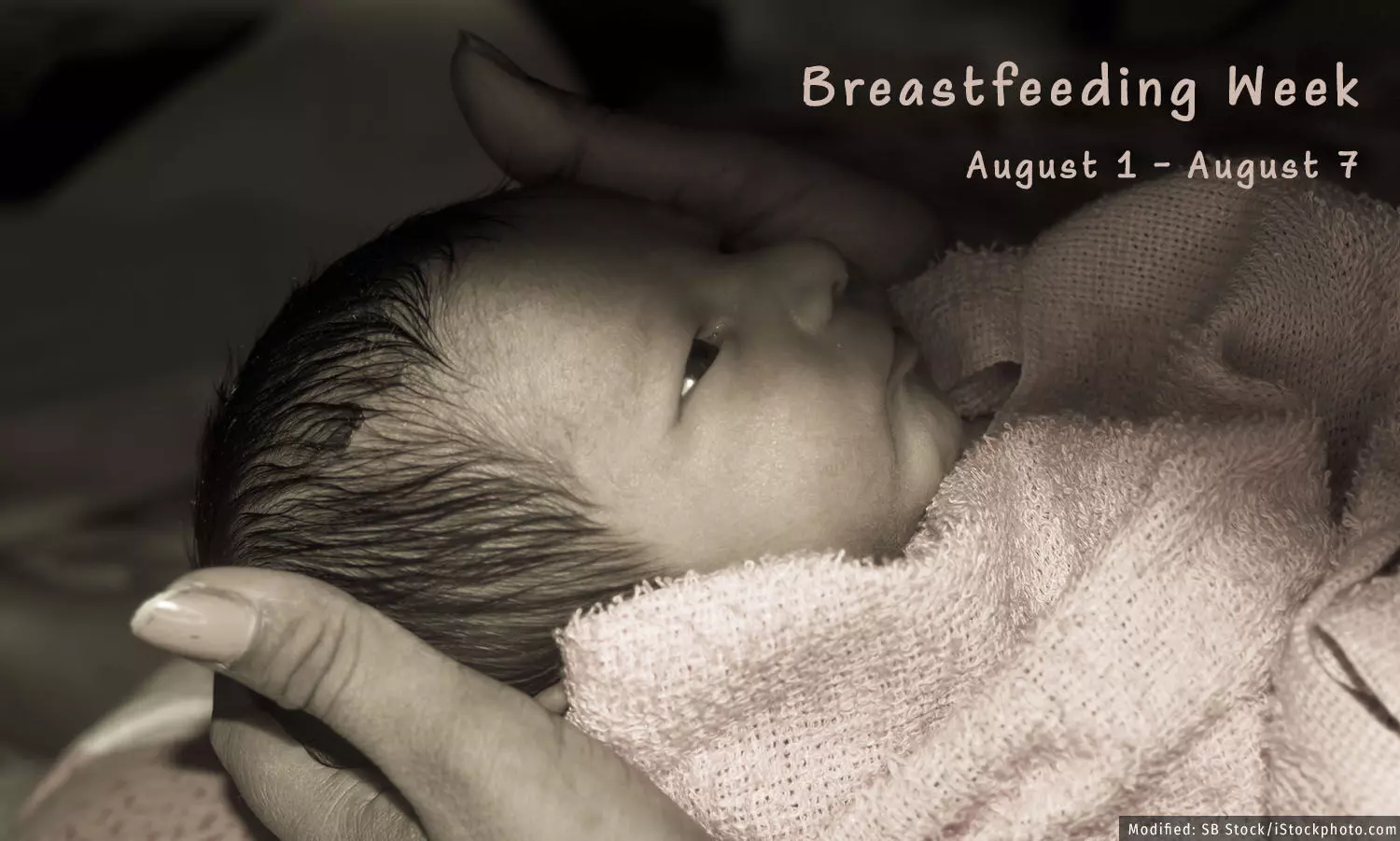 Mumbai: Only four in 10 newborns were breastfed within the first hour of delivery, according to the National Family Health Survey 2019-21 (NFHS-5), while nearly two in three children were exclusively breastfed for the first six months. The percentage of children who were fed breast milk exclusively in the first six months increased from 55% to 64% between 2015-16 and 2019-21. But the percentage of newborns who were breastfed within an hour of childbirth has not improved during this period; remaining at 41.4% compared to 41.5% in 2015-16, according to the survey.

Breastfeeding is one of the most effective ways to ensure child health and survival, according to the World Health Organization. Breast milk is the ideal food for infants since it contains antibodies which help protect against many common childhood illnesses, and is an uncontaminated nutritional source. It is recommended that children are given nothing but breastmilk in the first six months of their life.
Breastfeeding plays a crucial role in combating malnutrition. Breastfed children also perform better on intelligence tests, are less likely to be overweight or obese and less prone to diabetes later in life.
World Breastfeeding Week is observed globally from August 1 to August 7 since 1992. It aims to raise awareness and promote the importance of breastfeeding for the well-being of both infants and mothers.
Most states and UTs saw a decrease in early breastfeeding
Early initiation of breastfeeding is important for both the mother and the child. The first breast milk contains colostrum, which is highly nutritious and has antibodies that protect the newborn from diseases. It is recommended that children be put to the breast immediately or within one hour after birth. IndiaSpend reported in 2019 that a delay of just a few hours can increase the risk of mortality.
"Among 23 interventions considered by the Bellagio Child Survival Study Group, a group of scientists and policymakers, scale-up of exclusive breastfeeding of infants for six months and continued feeding until one year could prevent an estimated 1.3 million child deaths per year," according to this 2015 paper published in the Open Journal of Preventive Medicine.
About one-fourth to one-half of all infant deaths in developing countries occur in the first week of life, the paper said.
In the first six months of an infant's life, in low and middle income countries, infants who received mixed feeding--that is, liquids and foods apart from breastmilk--were up to 2.8 times more likely to die than those that were exclusively breastfeed, according to this 2016 report by the United Nations Children's Fund (UNICEF).
In 19 of 36 states and Union territories, early breastfeeding decreased in 2019-21, when compared to 2015-16. The biggest drop was in Sikkim, from 70% to 36%. This was followed by Assam (65% to 49%) and Chhattisgarh (47% to 32%), among states.
The rate of exclusive breastfeeding among children up to the age of six months improved in most states between 2015-16 and 2019-21. Uttar Pradesh and Haryana improved the most, while Sikkim had the highest reduction (from 55% to 28%). Sikkim is also the worst performing state on this indicator, followed by Meghalaya, Nagaland, Uttarakhand, West Bengal, Tamil Nadu and Kerala.

5 of the 6 states worst affected by stunting also have low early breastfeeding rates
Early initiation of breastfeeding and exclusive breastfeeding can reduce risk of stunting and wasting among children. IndiaSpend had reported the significance of exclusive breastfeeding for the first six months, to substantially reduce child mortality and malnutrition, in 2019.
The states with highest rate of stunting are Meghalaya, Bihar, Uttar Pradesh, Jharkhand, Gujarat and Madhya Pradesh. Of these, all the states except Meghalaya have a lower than national average rate of initial breastfeeding. Meghalaya had the highest initial breastfeeding rate of all states in 2019-21, and the rate has improved significantly over the last five years, from 61% in 2015-16 to 80% in 2019-21.

We welcome feedback. Please write to respond@indiaspend.org. We reserve the right to edit responses for language and grammar.