India Takes AIIMS, But Misses Deadline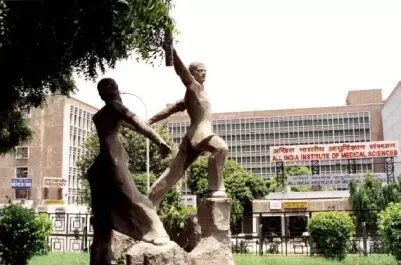 The New Delhi-headquartered, Government-run
All India Institute for Medical Sciences (AIIMS
) is considered by many as the pride of Indian healthcare and research. An ambitious project to expand these centres of health excellence embarked upon 7 years ago is however running terribly behind schedule, finds
SPR's Sourjya Bhowmick
after a two-month investigation, which included several Right To Information (RTI) requests filed with Government.
In 2004, the Government announced a Rs 2,600 crore ($577 m) outlay for setting up 6 new AIIMs-like institutions with a completion target of 2011.
The new AIIMS were to be located in the smaller towns of Patna, Jodhpur, Rishikesh, Bhopal, Bhubaneswar and Raipur. In February 2009, Union Health Minister Ghulam Nabi Azad took the total to 8 by adding 2 more centres to the list, one in Kalyani in West Bengal and Rae Bareli in Uttar Pradesh.
Weak Medicine
Reports put the outlay for these at Rs 823 crore ($182 m) each, much higher than the original, which was Rs 400 crore ($88 m) per AIIMS hospital. The Delhi AIIMS has 1,766 beds in all with 1,323 doctors and 1,810 nurses. So most of the new ones are smaller versions of the Delhi AIIMS, which have capacity ranging from 900 to 1,000 beds.
SPR Foundation established through recently filed Right To Information (RTI) queries that the total amount spent so far on the various AIIMs projects is Rs 923 crore ($205 m). In the context of what has been achieved, it is evident that costs have risen while all hospitals are behind schedule.
(Original/Reported Date of Completion based on media reports) * As on September, 2011. Based on a Right to Information filed by SPR Foundation.
The percentages given above are official numbers from the Ministry of Health & Family Welfare. We also scoured around to see what the news reports were saying about the reason behind the delays.
As we mentioned earlier, two more AIIMS were promised by Union Health Minister Ghulam Nabi Azad in July 2009 with a budget of Rs 823 crore each. Both these, one in Uttar Pradesh and West Bengal, are supposed to be 960-Bed hospitals. The choice of Rae Bareli met with some political opposition. The West Bengal AIIMS, on the other hand, has acquired land for the project. There too, the location was shifted from North Bengal to Kalyani, which is closer to Kolkata.
Slow & Not Steady
So why has the progress of these hospitals been going slow? Well, for a variety of predictable reasons. We looked at the Annual Report on Health put out by the The Ministry of Health and Family Welfare for the year 2009-2010. This report, under the "Pradhan Mantri Swastha Surakshya Yojana" had this to say:
a) "For setting up of AIIMS like institutions, environmental clearance was obtained for hospitals and medical colleges to be set up at Bhubaneswar, Patna, Jodhpur, Rishikesh, Raipur and Bhopal sites in 2009. Hostel construction in all the places is at advance stage of completion".
b) Works for Medical College Complex for all six sites have been awarded. Award of work for construction of hospital complex is under finalization and work likely to start by June, 2010 to be completed in two years.
c) For completion of construction of college and hospital before the prescribed time, an incentive up to Rs. 12.5 Crore shall be payable to contractor. However, for delay beyond the prescribed time of up to 6 months, penalty up to Rs. 25 Crore shall be levied and for delay beyond six months, contractor shall be liable to be blacklisted for a specified period.
The Annual Report also says that the PMSSY scheme has been sanctioned a revise sum of Rs 9,307 crores ($2 bn), of which a major part will go towards the upcoming six AIIMS Institutes. We coudn't source a standalone figure for the AIIMs though.
pend More
While the state of public funding for healthcare is obviously a problem, there are marginal improvements. Central budgetary allocations for health have risen to 2% of GDP by 2008-2009 from a stagnant 1.3%. The Eleventh Five year Plan (2007-2012) has suggested that spend should go upto 3 % from 0.9% of total GDP. However, as many reports point out, adequate health infrastructure in India would only be possible if the spending is increased to 4% of GDP.
A 2007 PriceWaterHouse Coopers report titled "Healthcare in India" pointed out the following: Of the 15,393 hospitals in India in 2002, roughly 2/3rds were public. India needs 74,150 community health centres per million population but has less than half that number". In addition, at least 11 Indian states do not have laboratories for testing drugs, and more than half of existing laboratories are not properly equipped or staffed.
However, the total healthcare financing by the public sector is dwarfed by private sector spending. In 2003, fee-charging private companies accounted for 82% of India's $30 bn expenditure on healthcare. Private firms are now thought to provide about 60% of all outpatient care in India and as much as 40% of all in-patient care. It is estimated that nearly 70% of all hospitals and 40% of hospital beds in the country are in the private sector.