4 In 5 Indians Die Without Doctors Knowing Why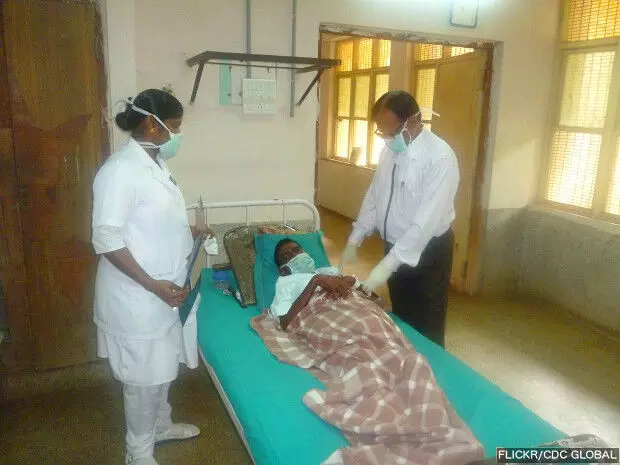 With four in five deaths in India not certified by medical professionals, according to a new census report, many more Indians may be dying than necessary because preventive measures are difficult without knowing why people are dying.
"The statistics on causes of death is essential for planners, administrators and medical professionals in undertaking appropriate curative and preventive measures for various health problems," said the Medical Certification of Cause of Death (MCCD) 2013 report published recently. "It also plays an important role in furtherance of medical research and is fundamental for monitoring as well as improving the methods of diagnosis and analysis."
The MCCD study analysed less than a million—9.29 lakh—recorded deaths, of which 38% were female. Only 20% of total deaths are medically certified, with most recorded deaths in urban areas, according to the report.
The maximum proportion of deaths in 2013 occurred from failures in circulatory systems, including heart diseases, pulmonary disorders and hypertension (categorised as cardio-vascular diseases, CVDs).
Deaths due to diseases pertaining to circulatory systems, respiratory systems, digestive systems and those due to cancer have increased over the last two decades, while those due to infections, poisoning and parasites have declined.
Rapid development and a shift from agrarian to urban--and more sedentary--lifestyles have brought down the age at which CVDs kill in India, according to this paper in the Indian Journal of Medical Research.
An Indian today has twice the chance to die of a non-communicable disease, such as heart attack or cancer, compared to equal chances of dying by communicable diseases, such as malaria, a decade ago, a process called epidemiological transition, IndiaSpend reported earlier.
The most deaths from injury, poisoning and other external causes were caused in the age group of 25-34, which indicates the vulnerability of the working population, mostly labourers, to these causes.
Habits change in a decade
As many as 60% of men and 18.5% of women who died over the period 2004-2006 smoked or chewed tobacco. This proportion came down to 50% and 10.6%, respectively, over the period 2010-13, suggesting reduced causality from tobacco use.
The percentage of deaths among those who consumed tobacco, alcohol and non-vegetarian food reduced over the decade.
Development increases non-communicable diseases
While communicable diseases are the major causes of death in less-developed regions, non-communicable diseases are spreading across India's more-developed regions.
The proportion of communicable diseases (due to infections and parasites) among all causes of deaths is high in the rural areas and in some of India's most-backward states–officially called empowered action group (EAG) states—including Bihar, Jharkhand, Madhya Pradesh, Chhattisgarh, Odisha, Rajasthan, Uttar Pradesh and Uttarakhand—compared to urban areas and other states.
Birth rate declines across India
The birth rate in India (births per thousand population) dropped from 22.8 in 2008 to 21.4 in 2013.
Madhya Pradesh had the highest birth rate, 26.3, while Kerala had the lowest, 14.7.
Rural Kerala is the only region registering an increase in crude birth rate (births per 1000 population), from 14.6 in 2008 to 15 in 2013. All other regions have registered declines.
Kerala's death rate, along with West Bengal's, has also increased.
Three of four ailing persons in Kerala were treated in government or private hospitals—the highest in India—as compared to two in five across the country and one in four in Bihar and Jharkhand.
(Waghmare is an analyst with IndiaSpend.)
We welcome feedback. Please write to respond@www.health-check.in. We reserve the right to edit responses for language and grammar.
__________________________________________________________________
"Liked this story? Indiaspend.org is a non-profit, and we depend on readers like you to drive our public-interest journalism efforts. Donate Rs 500; Rs 1,000, Rs 2,000."